Dominate Search Engine Rankings: Discover the 18 SEO Tools Preferred by Experts in 2023
SEO Tools, or Search Engine Optimization Tools, are software applications or online services that help website owners, marketers, and SEO professionals optimize their websites for search engines. These tools provide a variety of functionalities and features that help improve a website's visibility, organic search rankings, and overall performance on search engine results pages (SERPs).
SEO tools typically provide a variety of capabilities, which may include:
Keyword Research: Tools to help find relevant keywords and phrases that have high search volume and low competition. These keywords can be targeted to improve a website's visibility in search results.
On-Page Optimization: Tools that analyze web pages and provide recommendations for optimizing meta tags, titles, content structure, keyword usage, and other on-page elements to improve search engine visibility and user experience.
Backlink Analysis: Tools that analyze a website's backlink profile, identifying the quantity, quality and relevance of incoming links. They can help identify high-quality backlink-building opportunities and monitor the effectiveness of link-building campaigns.
Rank Tracking: This tool monitors a website's search engine ranking for specific keywords over time. They provide insight into keyword performance and help track the impact of SEO efforts.
Technical SEO Audit: This tool scans websites for technical issues that can affect search engine crawling and indexing, such as broken links, duplicate content, page speed, mobile-friendliness, and XML sitemap errors.
Competitor Analysis: Tools that analyze competitors' SEO strategies, including their keyword rankings, backlink profiles, content strategies, and social media presence. These insights help identify opportunities for improvement and gain a competitive edge.
Content Optimization: Tools that provide recommendations for optimizing website content, such as identifying relevant topics, suggesting related keywords, analyzing readability, and evaluating content performance.
Local SEO: Tools that focus on optimizing a website's visibility for local search results, including local keyword research, online business listing management, online review monitoring and local ranking tracking.
1. Ahrefs: SEO Keyword Tool
2. Google Search Console: Top SEO Tool
3. SEMRush: Marketing SEO Tools
4. KWFinder: SEO Keyword Tool
5. Moz Pro: SEO Software
6. Ubersuggest: Keyword Tracking Tool
7. Answer The Public: Free SEO Tools
8. SpyFu: Free SEO Tools
9. Woorank: SEO Ranking Tool
10. Majestic: Marketing SEO Tools
11. Google Trends: SEO Checker Tool
12. SEOQuake: Free SEO Tools
13. Siteliner: SEO Analysis Tool
14. Fat Rank: SEO Tools
15. Keywords Everywhere: SEO Keyword Tool
16. Screaming Frog: SEO Tools Online
17. Serpstat: All-in-one SEO platform
18. Bonus Tool: Incognito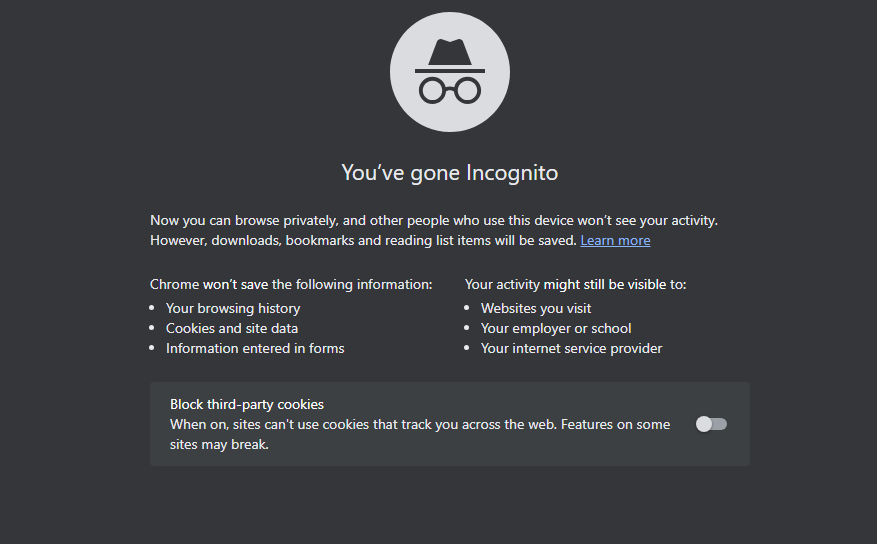 Using incognito mode can be beneficial for SEO professionals to get more accurate search results and perform specific SEO tasks. Here's how you can use incognito mode for SEO purposes:
Open your preferred web browser (e.g. Google Chrome, Mozilla Firefox, Safari).

Locate the menu icon (usually represented by three dots or lines) in the upper-right corner of the browser window and click on it.

From the drop-down menu, select the option called "New Incognito Window" or "New Private Window". This will open a new browser window in incognito mode.

In an incognito window, you can perform various SEO tasks while ensuring that your search history, cookies and cached data are not saved. This helps prevent personalized search results and provides a more objective view of search engine rankings.

Conduct keyword research: Use incognito mode to search for keywords to avoid search engine bias based on your browsing history or location. This allows you to see more unbiased and general search results.

Check Search Engine Rankings: Enter your target keywords into your preferred search engine while in incognito mode. It helps you evaluate your website's organic ranking without any personalized or biased results.

Analyze competitors' strategies: Use incognito mode to search your competitors' websites or specific keywords they target. This allows you to gather unbiased information about their rankings, content and optimization strategies.

Check Website Appearance: Check how your website appears in search results by entering relevant keywords in incognito mode. It helps you evaluate the meta titles, meta descriptions and rich snippets displayed for your site

Monitor local search results: If you're targeting specific locations or local SEO, use incognito mode to search for location-specific keywords. It provides more accurate local search results without being affected by your browsing history or location

Access multiple accounts: Incognito mode lets you log into multiple accounts, such as multiple Google accounts or social media profiles. It can be useful for handling various SEO-related tasks.
Remember, while incognito mode can provide more neutral search results, it doesn't hide your activities from Internet service providers, employers, or the websites you visit. This primarily prevents the browser from storing your browsing history and cookies locally.